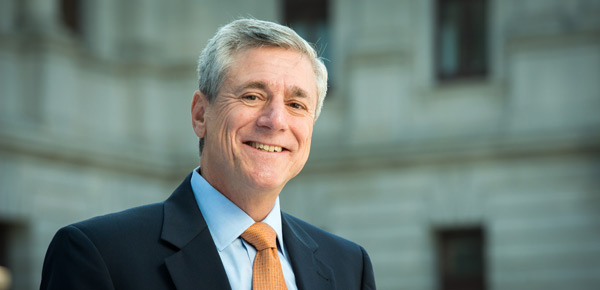 Founder
Alan Novak's career showcases how political acumen and campaign successes can transform into statesmanship through bipartisan relationships and a philosophy of "getting to yes." His political career began at the local level in Chester County, Pennsylvania where his talent and track record of winning fueled his rise from committeeman to county GOP Chair to statewide leadership as chair of Pennsylvania's Republican Party (1996-2005). In that role, Alan engineered nearly a decade of Republican dominance in statewide elections and was regularly recognized on PoliticsPA.com's "Power 50 List" as one of the fifty most politically powerful Pennsylvanians.
Today, the same man known for advising Governors Tom Ridge, Mark Schwieker and Tom Corbett, as well as the campaign of President George W. Bush and the subsequent Bush/Cheney transition team and the White House Fellows Commission, is now better known for his bipartisan approach to solutions and his advocacy for civility in government.
In addition to being the founder of Novak Strategic Advisors, Alan co-founded the Rooney Novak Isenhour Group, an executive strategy firm focusing on bipartisan government solutions. In 2017, Alan and his RNI partner and former PA Democratic Party Chair T.J. Rooney was awarded Allegheny College's Prize for Civility in Public Life in Pennsylvania.
Alan brings a critical eye to discussion and debate, leading to appearances on CNN, Fox News, ABC, MSNBC, Pennsylvania Cable Network, and Philadelphia television and radio shows. He is an attorney with Lamb McErlane, a regional law firm located in West Chester. Alan currently serves on the Regional Advisory Board for Independence Health Group and Board of Directors for Mid Penn Bank. He is the former chair of both the Pennsylvania Race Horse Commission and the Board of Trustees of Ursinus College.